IN CONVERSATION ⎪

Come join us on Are.na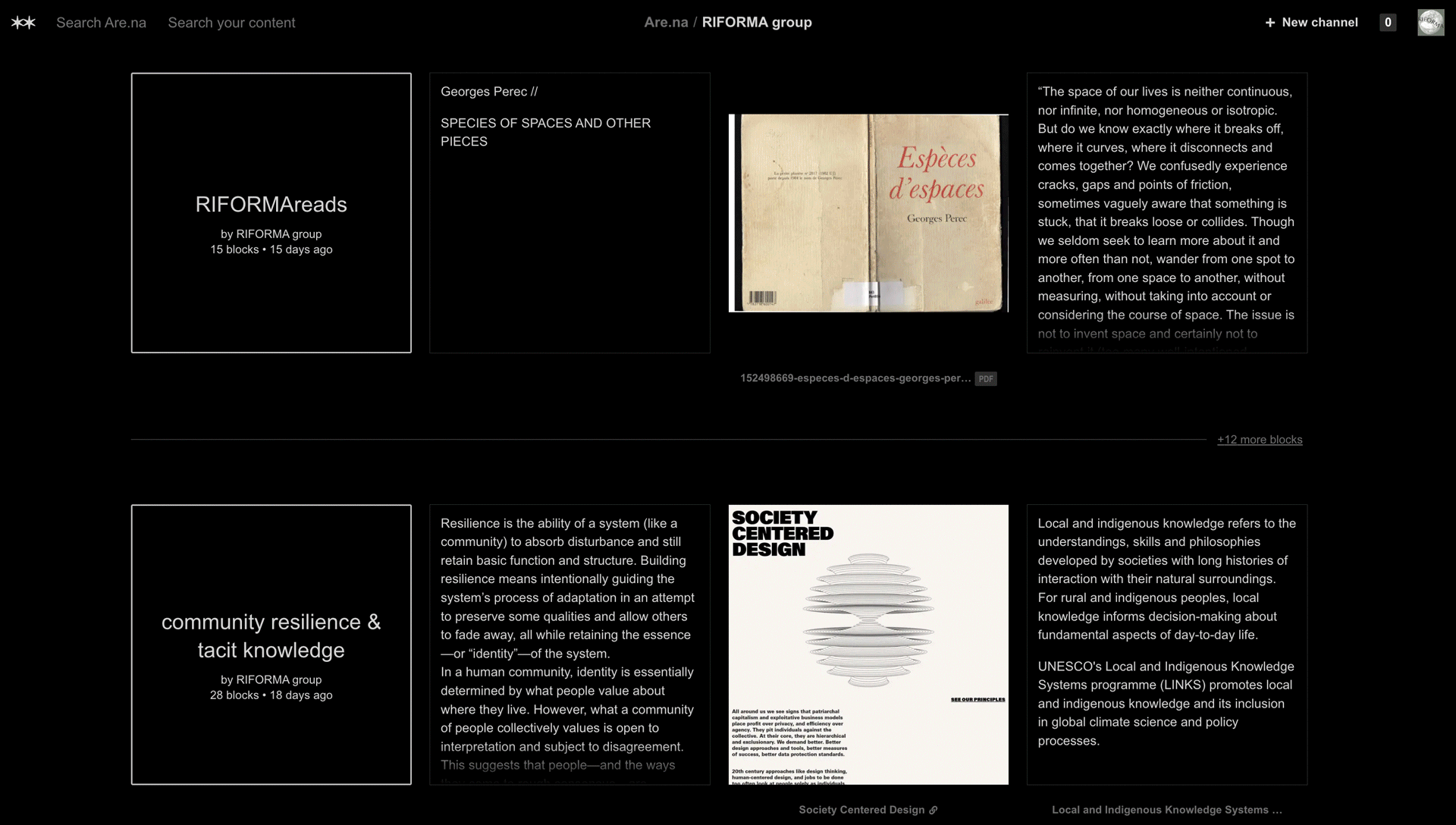 A glimpse at our Are.na channels & blocks



Why Are.na?

We're interested in making connections that expand our ways of thinking about the world.
Built by artists, designers, and creative entrepreneurs, Are.na is a free platform to connect ideas with other people by collaborating in private or public collections.
This is a more mindful space where we can work through any project over time, share updates, ask for feedback. It's a place to structure our ideas and build new forms of knowledge together.